Grow your Equity Leadership Capacity
Putting REDI into Action Cohort program.
This 8-month program is designed to support teams across any industry in driving organizational change around race, equity, diversity, and inclusiveness.
Join with 1-3 of your colleagues to build your team's skill and capacity to lead change. This program may be for you if you are the COO, Head of HR, or Chief Diversity Officer, or member responsible for DEI in your organization. This experience will give you an opportunity to build relationship with other REDI leaders from across the country doing similar work.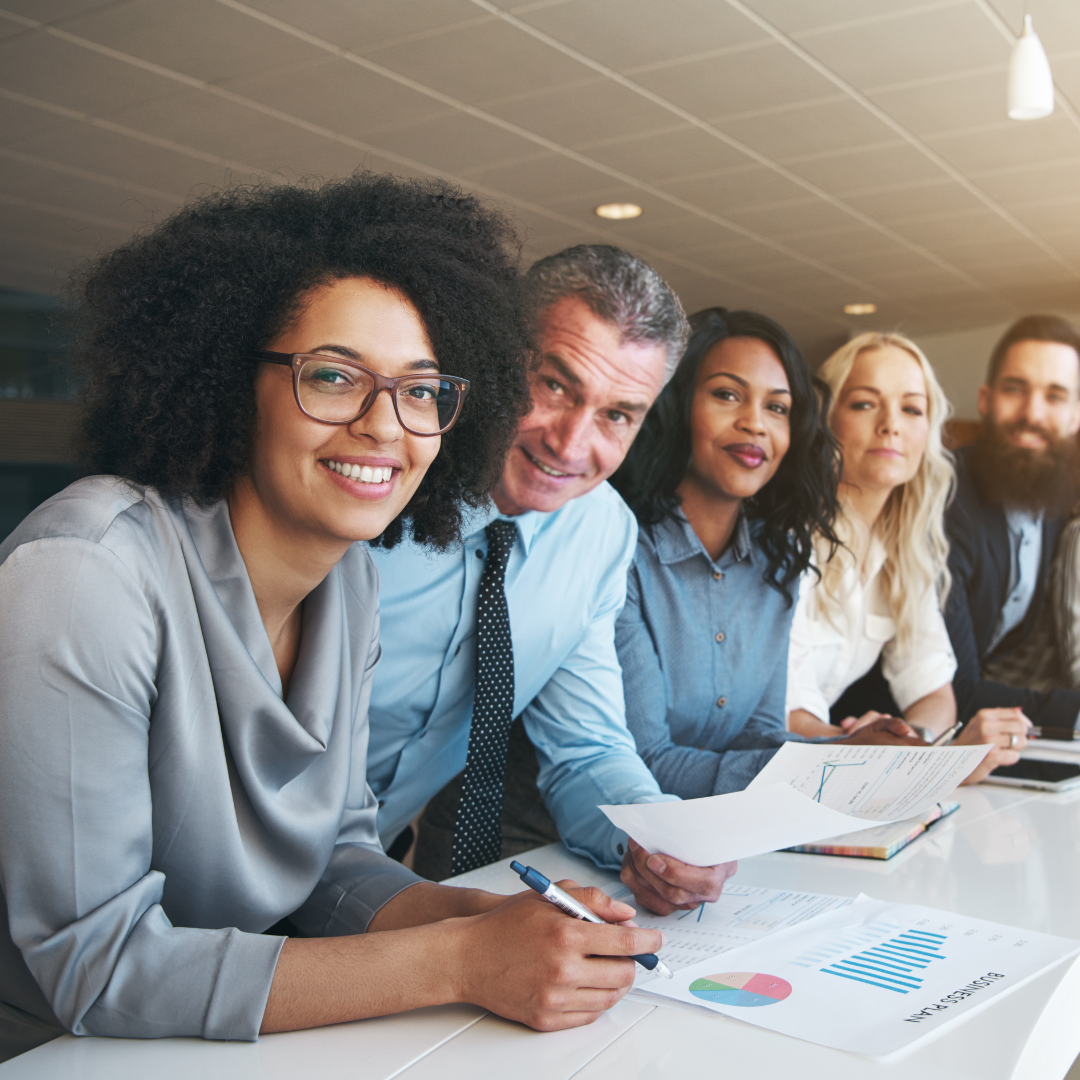 Is this program a good fit for my team?
My organization has done some foundational REDI work and is familiar with key REDI terms. (It is very likely you've experienced some challenges and/or failures along the way. That is normal and a part of the process.)

REDI work will look different, organization-to-organization. Here are some examples: set-up a REDI committee, facilitated some trainings, established some goals, possibly set-up affinity or employee resource groups.

My organization is ready to build an org-wide strategy or action plan
I have buy-in from the leaders in my organization to assess our REDI practices and/or create an action plan
I have some responsibility in my organization for moving REDI practice forward (COO, Head of People/HR, Chief Diversity Officer, member of the team responsible for DEI in the organization, executive sponsor)

I work with a few other people closely to implement REDI internally

Through the end of the year, I have ~5-20 hours of time

each month

, depending on your role, to contribute to this work (in-session time, team coaching, pre- and post-work, collaborating with your team in between sessions, action planning)
I want to build relationship with and learn from other people leading REDI work inside their organizations 

I sometimes struggle to gain traction and buy-in for REDI work

I sometimes struggle to stay hopeful and would benefit from tools, resources, and relationships that can sustain me in the work

I need (and my organization needs) a plan to move our REDI work forward and guide our decision-making

I believe my organization can change and integrate more REDI practice

I want to build a stronger support network of other REDI practitioners so I can sustain the work

I am a BIPOC leader who wants to lead with an identity-conscious approach and deepen my intersectional REDI leadership practice 
What exactly is the cohort program?
The program is designed for organizations from any industry that desire to expand the impact and reach of their current diversity, equity, and inclusion efforts. Through this cohort program, staff teams of 2-4. colleagues will build a shared language, develop a comprehensive understanding of where they are organizationally, and what is needed to reach their desired future state for building an equity-focused culture within their organization.
Participants will benefit from this experience by developing their own personal and adaptive leadership as they design a strategy to support their organization's equity work — all while deepening connections with their team and a network of diverse leaders and organizations.
Up to (4) members of your team can participate in the program which consists of (4) half-day virtual sessions, (1) day and a half in-person session, (5) one-hour coaching and (3) one-hour identity-based sessions over the course of eight (8) months.
What does the program cost?
$25,000 per organization. This includes participation of up to 4 staff from your organization for (4) half-day virtual sessions; (1) day and a half in-person session; (5) one-hour Executive Team Coaching sessions; (3) one-hour identity-based sessions; as well as tools to support your REDI work (equity audit. template, action planning template) over the course of eight (8) months.
Note: participants will be responsible for all travel costs related to the in-person gathering in the fall (air fare, hotel). Location is tentatively set for the Washington, DC area. BFM will cover breakfasts and lunches during the in-person session.
If the financial component of the program is a barrier, please let us know if you need additional support. We would like to make this program accessible, if it is in our ability to do so.
What will the experience be like?
Up to ten (10) peer organizations will engage in capacity building & peer learning through the following experiences:
4 half-day virtual sessions
1.5 day in-person session (in November)
5 Team Sessions with an Executive Coach
3 Identity-based sessions
Development of a 12-18 month action plan
Creation of a companion communications plan
And optional offerings: a REDI Organizational Assessment
Optional Office Hours
Optional REDI Assessment
What are the details of the in-person session?
Participants will be responsible for travel and lodging. BFM will coordinate the agenda and provide meals.
Location is tentatively set for the Washington, DC area.
More details will be provided in September.
What is the schedule?
In the application process, we will share specific dates and times to confirm your availability. In the meantime, here is a high-level snapshot of the program arc. Note: this schedule may shift, depending on the cohort participants:
April:

Session 1 – Building Relationships

May:

Session 2 – The Foundation: Social Identity & Organizational Structure
1st Team Coaching session

June:

1st Identity-based session
Session 3 – Decoding the Data: Identifying Where We Are, Want to Be & What We Need To Get There.
2nd Team Coaching Session

July:

3rd Team Coaching Session

August
September:

Session 4 – The Path Forward: Present & Discuss the Course Ahead
4th Team Coaching session
2nd Identity-Based Session

October / November:

Session 5 – Closing Session: Reflecting on the Journey, Looking to Road Ahead
3rd Identity-Based session

December: Post-program debrief
If I have other questions, who should I contact?
If you have other questions, join us for our Information Session on March 9th, 2023 at 2PM EST
You can also reach out to Amy Keegan Safranek at amy@buildingformission.com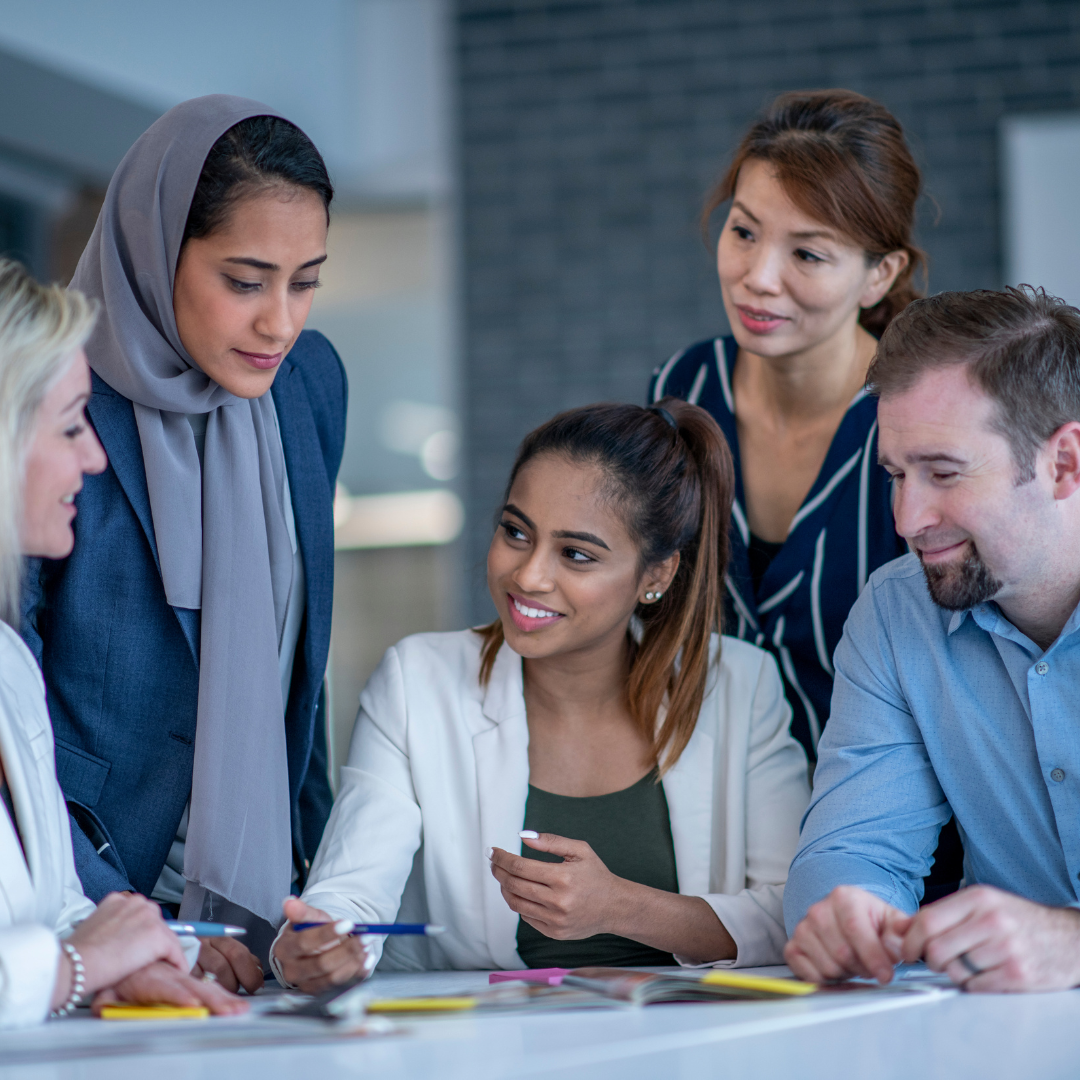 Apply For Cohort Program
Applications for Cohort Program are open! Apply by March 31st.  
Express Your Interest
If you are interested in learning more about Building for Mission's "Putting REDI Into Action" Cohort Program, complete form below and we will get in touch.
Committing to the Experience
Thank you for your interest in BFM's Cohort Program! Below are the commitments we will make and ask you to make in order to make this program successful.